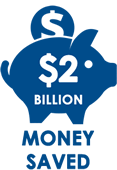 Our Mission
Blue Street Technologies® is a cybersecurity firm with the mission of securing corporations of all sizes (Start-Ups, SMBs, Mid-Markets & Enterprises) worldwide one network at a time with an industry-leading, hands-off approach called Security365™. We design, build & maintain customized, highly secure cybersecurity solutions that achieve the ultimate peace of mind...we call it Secured Efficiency™.

We specialize in protecting data by uniquely orchestrating security baselines & designing secure network architectures that stop the most advanced threats today such as Ransomware, Zero-Day/Unknowns, Spectre, Meltdown & FileLESS malware before they reach the network regardless of human error.

Allow us to show you how we've been winning in cyberwarfare for 16 years and counting!
​
Credo
Albert Einstein, "No problem can be
Walt Disney, "Around here, we don't
Bill Gates, "Treatment without preve
Albert Einstein, "No problem can be
Need more details? Contact us
We are here to assist. Contact us by phone, email or via our Social Media channels.